On June 8, the Duggar family welcomed their first child Garrett David Duggar. Born on Friday afternoon, David weighed 7 lbs and measured 20.5 in length. In a statement released by the parents, they said that before David, there were many babies born in the family but nothing can match the joy of David's birth.
Finally Parenthood!
The parents further said that kids are a gift from the God and they are thankful to Him for the safe arrival of David. The Duggar family revealed the baby's gender back in February through their official website. In an Instagram post, mother Kendra said that she is very excited to be a mother of a son and they are very excited to start the journey of being parents. She further asked fans to pray for the health of the baby.
While announcing the gender of the baby, the happy parents said that they are excited to know that they are going to have a baby boy. The couple further said that they are already thinking about the future memories of the much-awaited addition to their family.
Joseph and Kendra said that that they are praying to God for blessing the newborn with health and make him a loyal follower of Christ. The parents of Joseph, Jim Bob, and Michelle Duggar were also excited about David as they said that they are very happy for Kendra and Joseph. They also said that Joe and Kendra would be good parents.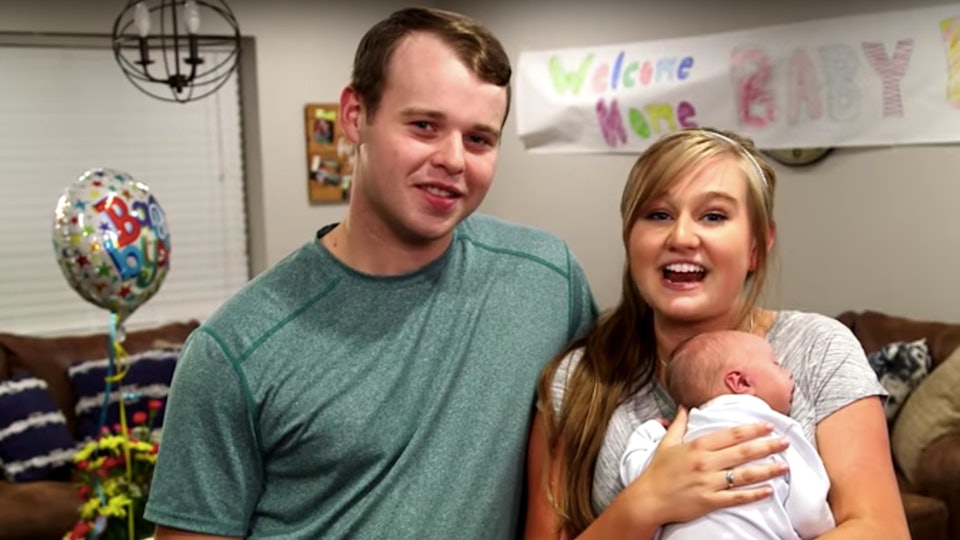 Baby Announcement
Back in December, the couple announced on the official website of the family that they are expecting a child. At that time, the couple also predicted whether they will have a son or daughter.
The prediction was made through a video message and in that message Joseph said that he always wanted to have his own family and seeing this happening, in reality, is unbelievable. He predicted that it would be a baby boy but said he would be happy either way.
In response, Kendra said that she thinks that it would be a baby girl. And then Joe said that he wished their baby had a smile like his wife and Kendra said that she wished that the newborn would be patient like her husband.
The first meeting between Joe and Kendra took place in the church and after they started dating back in March. Then in July, the couple threw a bachelor party before they tied the knot on the 8th of September.
The Wedding
The wedding took place at First Baptist Church in Siloam, Arkansas. The couple was married by the father of Kendra, who is a pastor. The wedding party of the couple included 22 people as Josiah, brother of Joe, joined the party as the best man while other people like Justin, John David, Jason, and Jedidiah joined as groomsmen. While Lauren, the sister of Kendra, joined the function as the maid of honor and the bridesmaids included Jennifer, Christina, Johannah, Jana, and Jinger.
At that time, Joe told People Magazine that being husband and wife is a great feeling. Joe further said that he always wanted to have a wife and then raise a family of his own. The groom said that he is very excited to know what the God has planned for them in future.
To realize that they are officially married is an amazing feeling, added the newlywed groom. He further said that since the time they got engaged, time was passing slowly. But now they are here, married, said Joe. He said that both of them are enjoying every bit of this moment. The bride then said that for her husband Joe, the best thing being married is that they will live together now.
She said that after getting married she can hug him, talk with him and have him all the time. Kandra said that marrying a best friend is an amazing feeling. She further told that here in Greece they will now enjoy making sandals, parasailing and are also looking forward walking under the sky and then having a dinner.